Cycle Against Suicide 2017
Nenagh College have been awarded ambassador school status for Cycle Against Suicide for 2016 / 2017. The school received this recognition from former minister for mental health, Helen McEntee, in the Royal Hospital, Kilmainham on Tuesday 12th September.
The school was ably represented by Kieran O'Connor and Denise Cullagh (TY) who were accompanied by the school link teacher, Ms. Murphy and the Principal, Mr. Kennedy.
The ambassador status acknowledges and validates the work being done in the school to ensure that the entire school community is focused on maintaining the kind of positive atmosphere in the school where everyone feels safe and valued and on being a place where "it's OK not to feel Ok and it's absolutely OK to ask for help"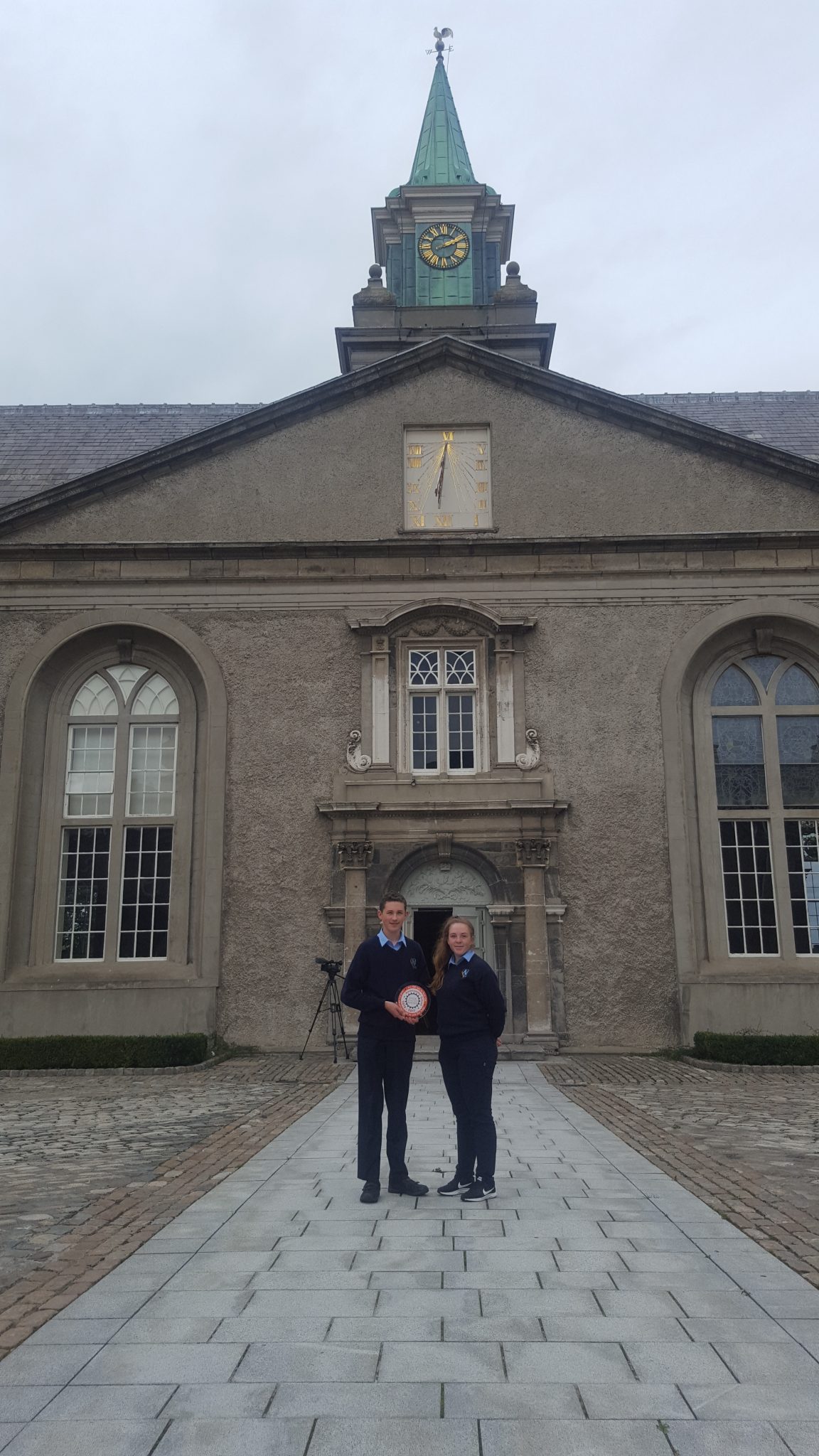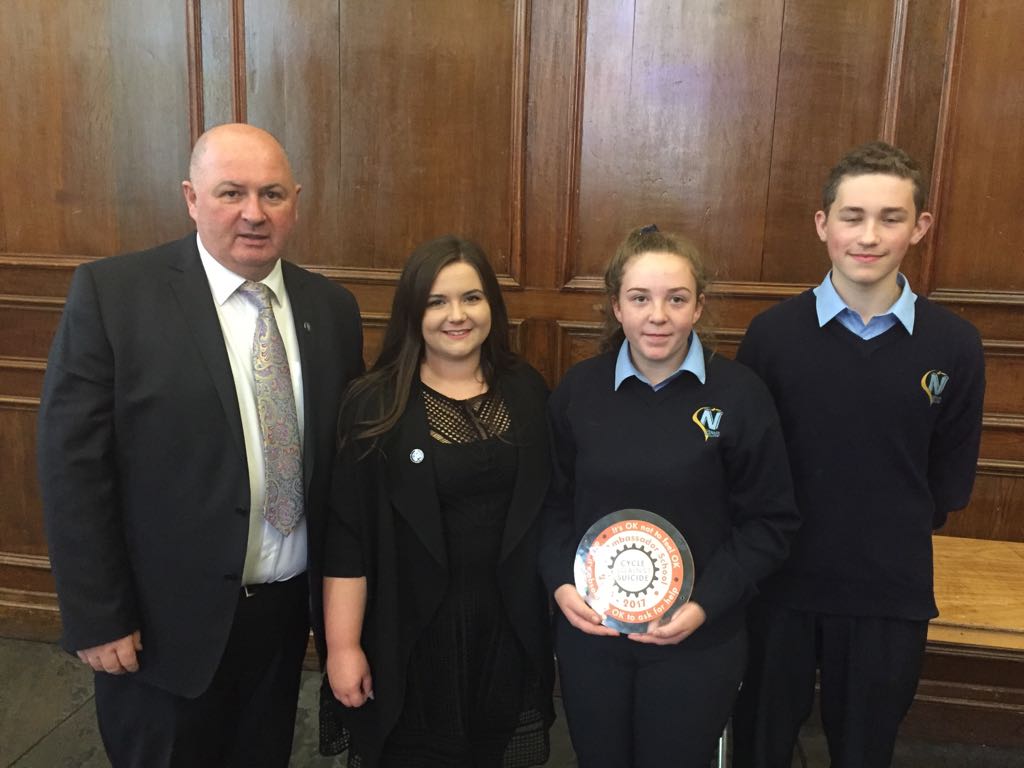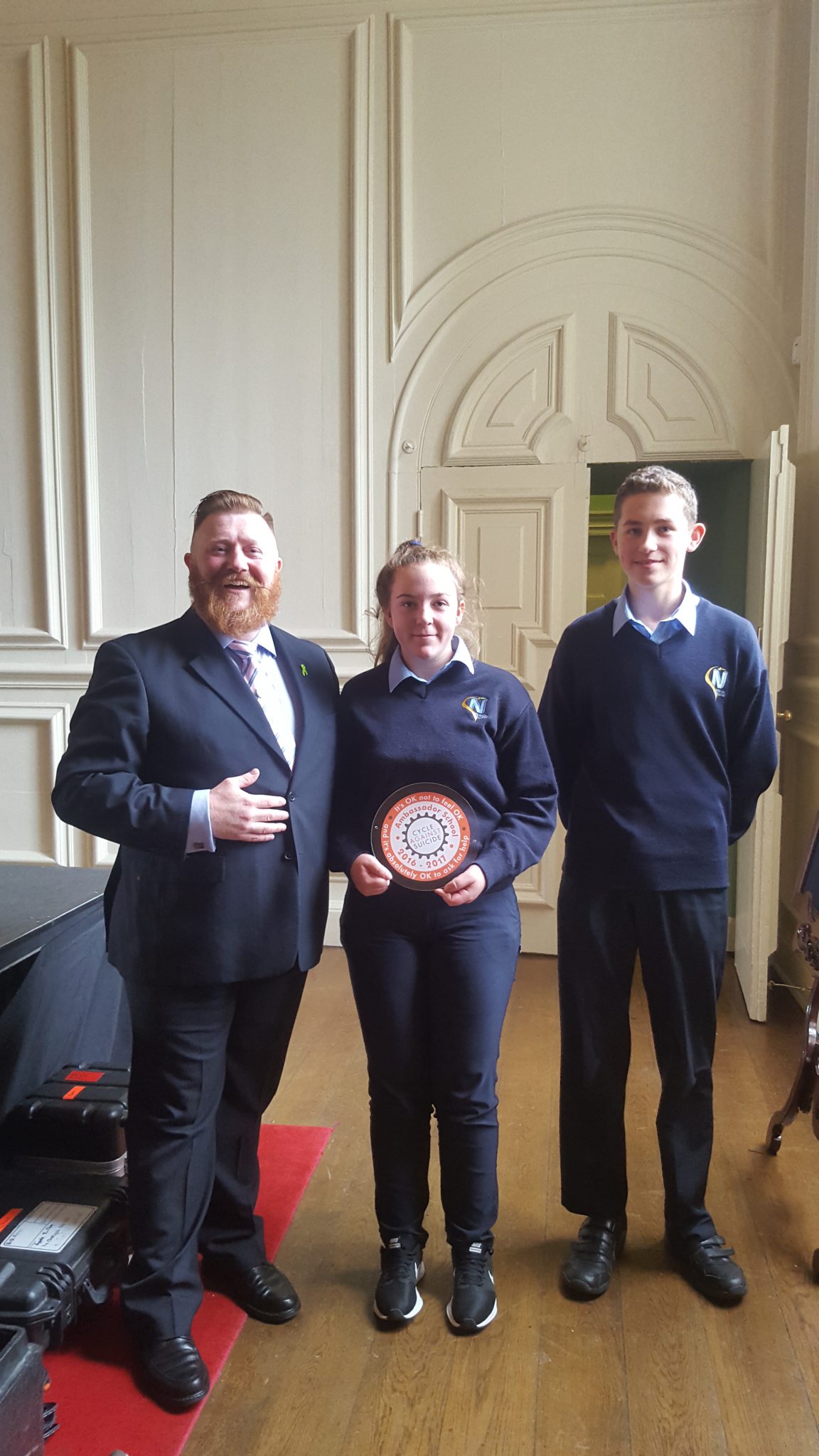 Cycle Against Suicide 2016
On Friday 23rd September 2016 the annual Cycle Against Suicide Ambassador School Awards ceremony was held at the Royal Hospital, Kilmainham. These awards recognised the immense efforts of 83 schools around the island of Ireland who have completed the Ambassador School Programme, and become actively involved in mental health promotion. The Ambassador School Programme, one aspect of a wide range of Cycle Against Suicide initiatives, is school-led, and involves the completion of "Five Gears" over the course of a year, all of which are aimed at raising awareness of the message that "It's OK not to feel OK; and it's absolutely OK to ask for help".
Nenagh College was awarded the prestigious status of Ambassador School by Cycle Against Suicide in recognition of its fulfilment of the Five Gears, and its exceptional commitment to the promotion of positive mental health. The school was represented at the event by Link Teacher, Shauna Madden Murphy and students Emma Carey and Sarah Slattery. They are pictured with Jim Breen the founder of Cycle Against Suicide and the Ombudsman for Children Dr Niall Muldoon.