2018 Green Schools Clean Up with our TY Students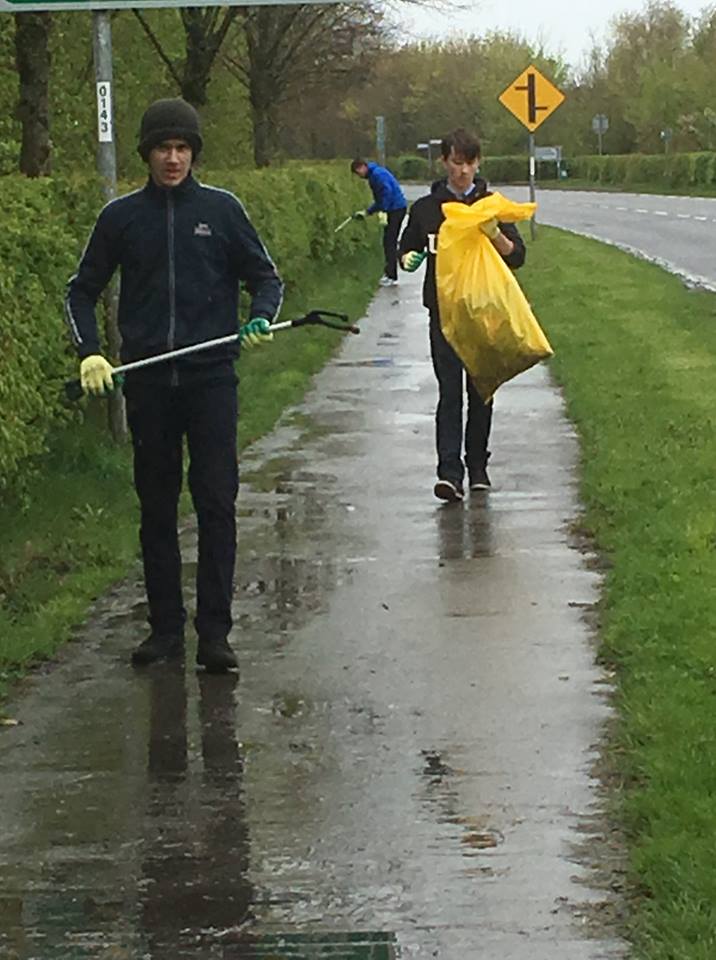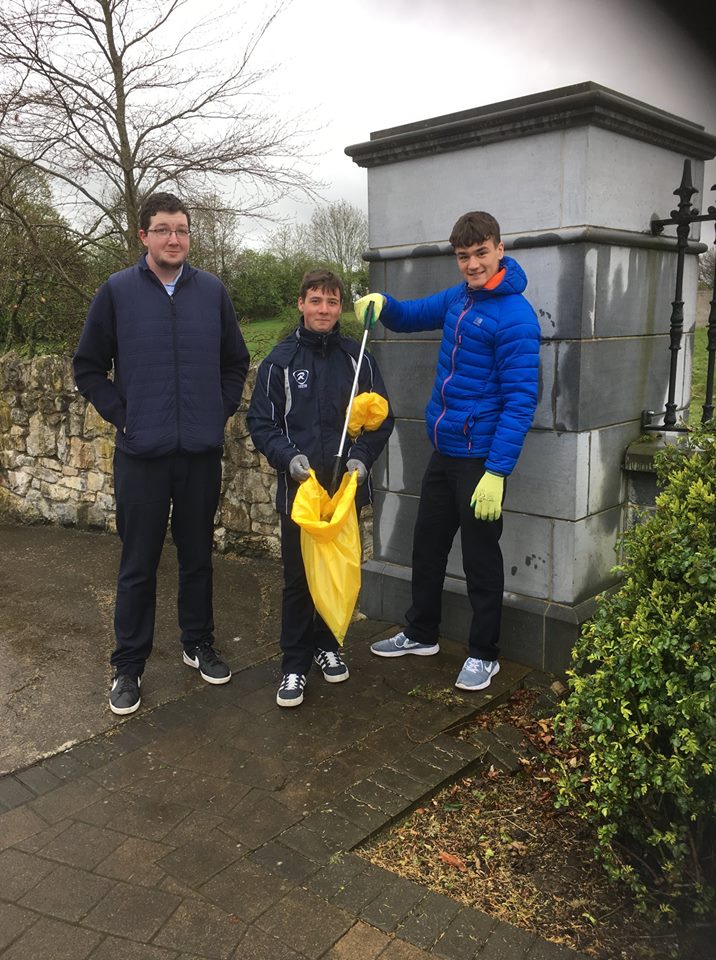 Raising of the Second Green Flag
A great day of celebration was had by the students and staff of Nenagh College on Friday 10th October as they raised a Green Flag over the school for the second time. Two years after winning their first Green Flag for Waste and Recycling, the school community secured its second flag for Energy. This was their reward for two years of hard work by the Green School committee, the staff and the students of the school. It was also recognition of the new, energy efficient, school building and all those who worked so hard over the years to have it built. To that end we were delighted to welcome back our former Principal, Mr. Michael McNulty, to officially raise the flag. Mr. McNulty worked tirelessly for many years to get the new school built and to get the smart systems in place to enhance the school environment and its green credentials. We were honoured to have him return to the school and wish him all the best for his retirement. Our attention now turns to the third flag and the theme of Water, a very appropriate and topical theme at the moment. Our aim now is to raise awareness, both in school and at home, of the importance of clean water and the need to respect and conserve this vital resource.
New secretary and chairperson appointed for Nenagh College Green Schools committee
Following the raising of Nenagh College's first green flag in December, work has recommenced for the second flag which focuses on Energy. The committee has elected James Clifford, Transition Year as chairperson and William English, 5th year as secretary. The aim of the second green flag is to make students and teachers alike more aware of the importance of careful energy usage. The green schools committee has worked hard already to raise awareness in the school and also reduce the energy consumption by promoting the turning off of computer and lights after usage. The school will be assessed next month by Green Schools Ireland.
"Greener Knowledge at Nenagh College."
– GreenSchool Slogan
Green-Schools, known internationally as Eco-Schools, is an international environmental education programme, environmental management system and award scheme that promotes and acknowledges long-term, whole school action for the environment.
Unlike a once-off project, it is a long-term programme that introduces participants (students, teachers, parents and the wider community) to the concept of an environmental management system. However, Green-Schools is far more than just an environmental management system. –www.greenschoolsireland.org
The Green-Schools programme can help schools to:
Improve the School environment
Reduce litter and waste
Reduce fuel bills
Increase environmental awareness
Involve the local community
Gain local publicity
Create links with other schools in Ireland and abroad
Green Schools Programme in Nenagh Vocational School
Over the past few years the staff and pupils of NenaghVocational School have been working very hard to make the school a greener place to be. In September 2009 we decided it was time to try and win our first Green Flag for litter and waste. We had never received a Green Flag before so the Transition year students were charged with making a difference and starting out our Green School Drive.
A Green School Committee was formed from the TY group with Ms. Audrey Clarke as Co-ordinator. Shortly after this our new School caretaker, Mr. Gary Byrne came on board and things really got moving.
In September 2011 a new Green School Committee was formed, again with the TY students and Mr. Frank Macken as Co-ordinator. The final push was made to win our first Green flag, and…
We won our first Green Flag in May 2012!
Brief History of Our Green School Actions
Feb 2010: Green School Litter Survey and Awareness Campaign.
May 2010: Flower Planting for Nenagh Tidy Towns Committee.
Nov 2011: Litter Workshop on Chewing Gum litter. Jack & Jill Mobile phone Appeal.
Apr 2012: TY Clothes Recycling Collection. National Spring Clean on Nenagh By-Pass and around the school.
Oct 2012: Flower Bulb planting around Nenagh for Nenagh Tidy Towns Committee.
Nov 2012: Energy Survey of Staff and pupils in the school. Launch of Energy Awareness Campaign.
Photo Gallery of Actions
Nenagh Vocational School gets their first green flag for Litter and Waste Management – May 2012
The staff and pupils of NenaghVocational School were delighted to hear last May that they were successful in their work to win their first Green Flag for Litter and Waste Management. The school has been working towards this goal for a number of years, with huge effort and commitment from all involved. The flag was presented to teacher and student representatives of the school at an awards ceremony in Athlone on Wednesday 23rd May. The flag was then given to the wider school community at the End of Year awards ceremony in our new Sports Hall just before the Summer Holidays. It was very fitting that this coincided with our 6th Years' last day, the very group that were part of the first Green School Committee all those years ago. They got to see those early goals achieved before leaving the school to start into their adult lives.
The flag raising ceremony will take place later this year as part of the opening of our new school building. This is a very exciting time for the school as we look forward to a bright future and continue to work towards a better environment for all our children.
Congratulations to the staff and pupils, both past and present, who have worked so hard to secure this great honour for our school.