Welcome
Nenagh College is one of a number of schools, throughout Tipperary, who are under the Patronage (Trusteeship) of Tipperary Education and Training Board. All Education and Training Boards schools are state, co- educational, multi-denominational schools underpinned by the core values of:​​
Excellence in Education
Care
Equality
Community
Respect
At Nenagh College we strive to ensure that all aspects of school life reflect these values and that they are a ''lived – out'' in our daily interactions with students, parents and staff.
The Education Act 1998 S15 (2(b)) places upon the school's Board of management responsibility to "uphold, and be accountable to the patron for thus upholding the characteristic spirit of the school as determined by the cultural, educational, moral, religious, social, linguistic and spiritual values and traditions which inform and are characteristic of the objectives and conduct of the school"
The school ensures that the Board can fulfil this obligation by ensuring that the stated values are evident in all school policies and informs the values taught to our students, both in the formal and informal curriculum and the nature of the relationships in school and throughout the wider school community.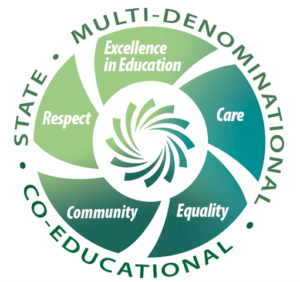 Summer Exam Timetable
1st year Summer Exam Timetable 2023 -CS1, 2 and 3 
1.5 hour exams
**Monday 22 May 2023** 
Wednesday 31st May 2023 
Thursday 1st June  
9.05 – 11.05 
English JT, DMcK, MS, PM
Business- CO'K, Engin- JG, Geog-AC, Wood- GD
French-MN, Graphics-BQ,

Home Ec-AC, Wood- GD

11.05 – 11.20 
Break
Break
Break
 

11.20 – 1.20 

Maths JT, NH, AO'B, AC
Science AK, PH, AO'B
Engin-JG, Art-EN, Art-RR, French-MN
1.20 – 2pm 
Lunch
 

2pm – 4pm 

Irish A-MQ, NH, KT
Business-CO'K, Home EC-AC, Music-CP, Art-LB
History KH, SM, DC, ND
2nd year Summer Exam Timetable -Rooms 5, 6 and 7.  
 1.5 hour exams
Tuesday 30th May 2023 
Wednesday 31st May 2023 
Thursday 1st June  
9.05 – 11.05 
History KH, DC
Bus-CO'K, Geog-OE,

Wood-GD, Engin-EK

Engin-JG, Art-LB, French-MS
11.05 – 11.20 
Break
Break
Break
 

11.20 – 1.20 

Wood-BQ, Graph-GD,

French-MN, Home Ec-NC

Maths NH, FM, JO'S, CW
English MS, OE, DMcK
1.20 – 2pm 
Lunch
 

2pm – 4pm 

Irish NH, KT A-MQ
Bus-PM, Music-KT,

Home EC-AC, Art-LB

Science AK, MNiC, AO'B
5th year Summer Exam Timetable -Sports Hall 2hour exams
Wednesday 31st May 2023 
Thursday 1st June  
Friday 2nd June 
9.05 – 11.05 

Maths MD, SM, CW, JT, FM

Hist- KHeffernan,

Business- PMadden 

Acc – T O'Gorman

Bio-PHannigan 

Pol- D Cox 

Engr – EKennedy 

LCVP SO'M, PS,TO'G

 

11.05 – 11.20 
Break
Break
Break
 

11.20 – 1.20 

Ag Sci – PHannigan,  

Comp – SOMalley,  

Engr – EKennedy,  

Bio – AKearney

Home Ec – N Carey

Construction -B Quinn

English MS, OE, DMcK, SH

ConSt – BQuinn

French – MSammon

Des– G Donnelly

Art – LBeirne

Bio – M Duffy

His – D Cox

1.20 – 2pm 
Lunch
 

2pm – 4pm 

Irish NH, KT, MNiC, A-MQ

Chem – AKearney 

Music –CPurcell 

Home  Ec- N Carey 

Physics – FMacken 

Business – PMadden 

Art – EKnight 

PE – A Gratton

———————————